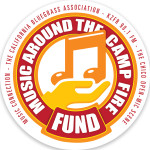 KZFR has received a donation from the Nell & Jim Band to help local musicians replace instruments they lost to the #CampFire. This donation has set the foundation for the "Music Around The Campfire Fund". KZFR is partnering with The Music Connection, California Bluesgrass Association, and Chico Open-Mic Scene to aid fellow musicians effected by the Camp Fire get new gear. The Music Connection is not seeking to profit from this but to simply act as a conduit to help musicians out in this time of crisis. The goal of the "Music Around The Camp Fire Fund" is to put instruments back into the hands of victims of the Camp Fire. Musicians from all walks of life lived, and played, in the Paradise/Magalia area. To make a donation use the information below.

The application period for individuals to be monetary recipients has closed.
To make a donation please make your check payable to "KZFR". You can mail it to KZFR, P.O. Box 3173, Chico, CA 95927 and in the memo line indicate "Music Around The Camp Fire". Or, you can drop it off at our offices 9:00-4:00 M-F at 341 Broadway, Suite 411 in Chico. All contributions are tax deductible, excluding the fair market value of gifts received.