The foundation of KZFR's management is the volunteer support of the Board of Directors and various committees.
The Board of Directors is responsible for KZFR's financial health and for ensuring the organization meets its community impact goals. The KZFR Board of Directors meets every 2nd Tuesday of the month at 6pm on ZOOM. To read about KZFR's Open Meeting Policy, please click here.
BOD Application: If you would like to apply to join the Board of Directors, please fill out our Google form.
Public Comment Form: If you would like to make a comment, share a concern or question, at the next KZFR Board of Directors ZOOM meeting or if you would like to attend the ZOOM meeting, complete our Public Comment Form.
Agenda Items: If you would like to place an item on the agenda for an upcoming Board of Directors meeting, please submit content to [email protected] Board of Directors meeting agendas will be posted on the KZFR website. To view the Board of Directors meeting agendas you may click here. To view the approved minutes you may click here.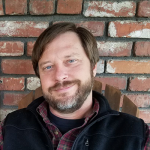 Rob Davidson – President (7/17, 2nd Term) - Programmer Elected
Rob is a professor of English at California State University, Chico, where he teaches creative writing and American literature. A founding member of Slow Theatre, the arts nonprofit that produces the Butcher Shop theatre festival (annual, free), Rob is active in several local arts groups. Rob also enjoys travel and has taught overseas in the Eastern Caribbean, Taiwan, Spain, and the U.K. Since 2011, Rob has hosted the music program Sunday Papers on KZFR, every other Sunday 10:30am-1:00pm. Join him for the brunch shift!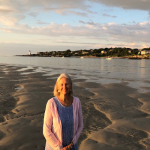 Bobbi Tryon - Vice President (7/18, 2nd Term) - Board Elected
Hello. My name is Bobbi Tryon. I am a retired RN and involved gramma. I have been involved with KZFR since 2000. I was on the Program Committee that started airing Amy Goodman. I downloaded and burned a cd of "Democracy Now" Monday through Friday and brought it to the station every morning. I had a show called "The Skinny" where I previewed and labelled all the new music we received for our library. I shared the show with my dad on occasion with his show called "the Fatty." He played Dixieland and big band Jazz. I got involved in another community radio station in Shasta County where I was working as a nurse. I helped to establish that station and develop the programming using what I had learned from KZFR. It is called KKRN 88.5 FM and is still going strong. For some reason working with community radio seems to be my thing.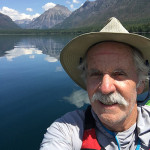 Dan Joseph - Secretary (7/20, 1st Term) – Board Elected
My name is Dan Joseph, I have just started my seventh year on the Board of KZFR. It's been a pleasure to be part of this great radio station. While being a great education for me , I hope I've been a positive addition to the Board over the course of my term. I am a contractor/Cabinet maker, having lived in the Truckee/ Tahoe area for 30 years, and moved to Paradise almost 8 years ago. I am currently on 3 different boards of directors, Kzfr, the Paradise Community Guilds and Chico Housing Action Team or CHAT, whom I am currently employed by. I hope to move back up to Paradise soon and build.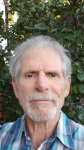 John Burge – Treasurer (7/20, 1st Term) - Board Elected
I have been a member of the Zephyr since 1990. I was the treasurer in the mid 2000s. I am a CPA and have been on the boards of several non profits. I am also an archaeologist.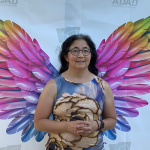 Jeannie Trizzino (7/18, 2nd Term) - Board Elected
Jeannie is a long-time supporter of KZFR and has resided in Chico since escaping from Southern California in the mid-1990s. An amateur naturalist and a long-time animal rights advocate, she runs the local Chico Vegan website. There is much work to be done in this world, and we had best get on with it, preferably with KZFR playing in the background.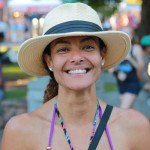 Eliane Cristina Da Silva (7/21, 1st Term) - Board Elected
Lili Sol hosts the "Power Of Love", which airs every Friday at 6pm. She is also the founder and president of SOL (Seeds of Love), a nonprofit organization based in Paradise that is dedicated to empowering women and girls, men and boys to have a loving, healthy and happy relationship with themselves and their partners, children, family, friends and environment through positive thinking and constructive action.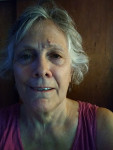 Elizabeth Daniels (7/21, 1st Term) - Board Elected
For the last 12 years I've been working as an intuitive healer. I give foot massages with some reflexology using essential oils. I love what I do and I'm constantly learning more about intuitive healing and about essential oils. I'm awaiting Aroma Freedom certification. It's a simple, clear process using neuroscience, the subconscious and smell coming together to help one become more whole in all aspects of their lives.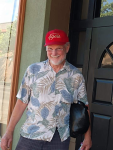 Karl Ory (7/21, 1st Term) - Board Elected

Karl is a three term Chico Councilmember (1977-85 and 2016-20; mayor '83-'85). He is retired from 30 years in non-profit housing development. He enjoys canoeing, cooking, gardening, jazz, grass roots political organizing, and family gatherings with his 13 siblings.

Committees
Committees serve to develop the finer points of KZFR's sound and on-air identity.
Program Committee
Selection and evaluation of KZFR programs will be made by a Program Committee. The Program Committee shall consist of between five and nine members, at least two of which, but not more than four, are current KZFR programmers. Members who are programmers shall be elected by the KZFR programmers, concurrent with the programmer election of the Board of Directors each June. The Board of Directors shall appoint other committee members.
To learn more about the Program Committee click here
Community Advisory Board
The Community Advisory Board, or 'CAB', a body established by the KZFR Board of Directors, in compliance with Corporation for Public Broadcasting regulations (www.cpb.org), to assist the station in being more responsive to community needs by providing for effective public participation in planning and decision-making. The CAB is solely advisory in nature, and is distinct and independent of the Board of Directors (the station's governing body). To learn more about the Community Advisory Board click here
You may download and print applications for the Program Committee and/or Community Advisory Board.
Other temporary committees are created at the discretion of the Board of Directors, which holds meetings open to the public. To learn about other committees please email the KZFR Office at [email protected]

To view KZFR's Public Documents click here