Why join our Program Committee? If you value locally run, independent media as much as we do the answer is easy.
The KZFR Program Committee reviews and guides all of the programming on the Mighty Zephyr. As a member, you'd be able to help the station improve and grow to better serve our diverse community. Are you ready to do you part to keep independent community radio going strong in northern California? If you said yes or are curious, go to kzfr.org/programcommittee to find more details about how you can help make this station event better!
Need a little more convincing how important joining our Program Committee is?
Then take a moment to hear what Chris, Nancy & Robert have to say about their experiences as members of the PC.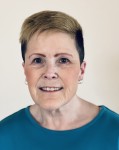 "After retiring from teaching Spanish and English, I was looking for exciting volunteer opportunities. I have been listening to KZFR for a few years, so I decided to apply for the
Program Committee
. I love being able to help with decisions for such an awesome, eclectic radio station. I have been able to do some translating for the station, too. It is a privilege to be onboard. Please join us on the Program Committee, and help guide the Mighty Zephyr."
- Nancy Davis, retired teacher & current PC member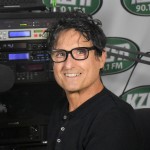 "I joined the
Program Committee
in 2021 because I love community radio. As a programmer and former Board member, I wanted to continue to contribute to the station by working with other like-minded community members to improve our already great radio station. The PC is composed of a group of dedicated and kind community members who sincerely care about the quality and direction of the programming on KZFR. We meet over Zoom once a month to discuss current and future programming in a forum where new ideas and fresh approaches to various aspects of our broadcasts are welcomed and nurtured. We invite you to join us in continuing to make KZFR the best radio station in the North State."
- Robert Jones, cohost of Peace & Social Justice and current PC member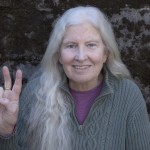 "I've served on the
Program Committee
at an important time, as KZFR changed General Managers, updated the Bylaws and Programmer Handbook. Also we made it through the Covid Pandemic which really narrowed down who could come into the station and how we stayed safe during our host hand-offs from show to show. Now we're looking at Self Evaluations by the Programmers prior to recertification, to learn what retraining needs there are. It is always interesting being on the PC, learning about what issues are coming up, being part of something larger than my own program. I've enjoyed everyone I served with and feel like the station is in good hands. I hope we get good gender representation and balance between community and programmer members as well as a lot more diversity. It has been an honor."
- Chris Nelson, cohost of Peace & Social Justice and current PC member soon to term out
Thank you for considering to join the Mighty Zephyr family. We are people powered radio!
Have questions? Please, contact the office at (530) 895.0706 or [email protected]