As we reflect on 2022 and look ahead to the new year, we remain steadfast in our commitment to providing thought-provoking, and enlightening content to the Sacramento Valley and the North State.
In 2022, we put on 13 concerts, sponsored over a dozen community events, created new committees, updated our archive system, relaunched our New Programmer Orientations, provided you with over 60,000 hours of on-air content, and so much more.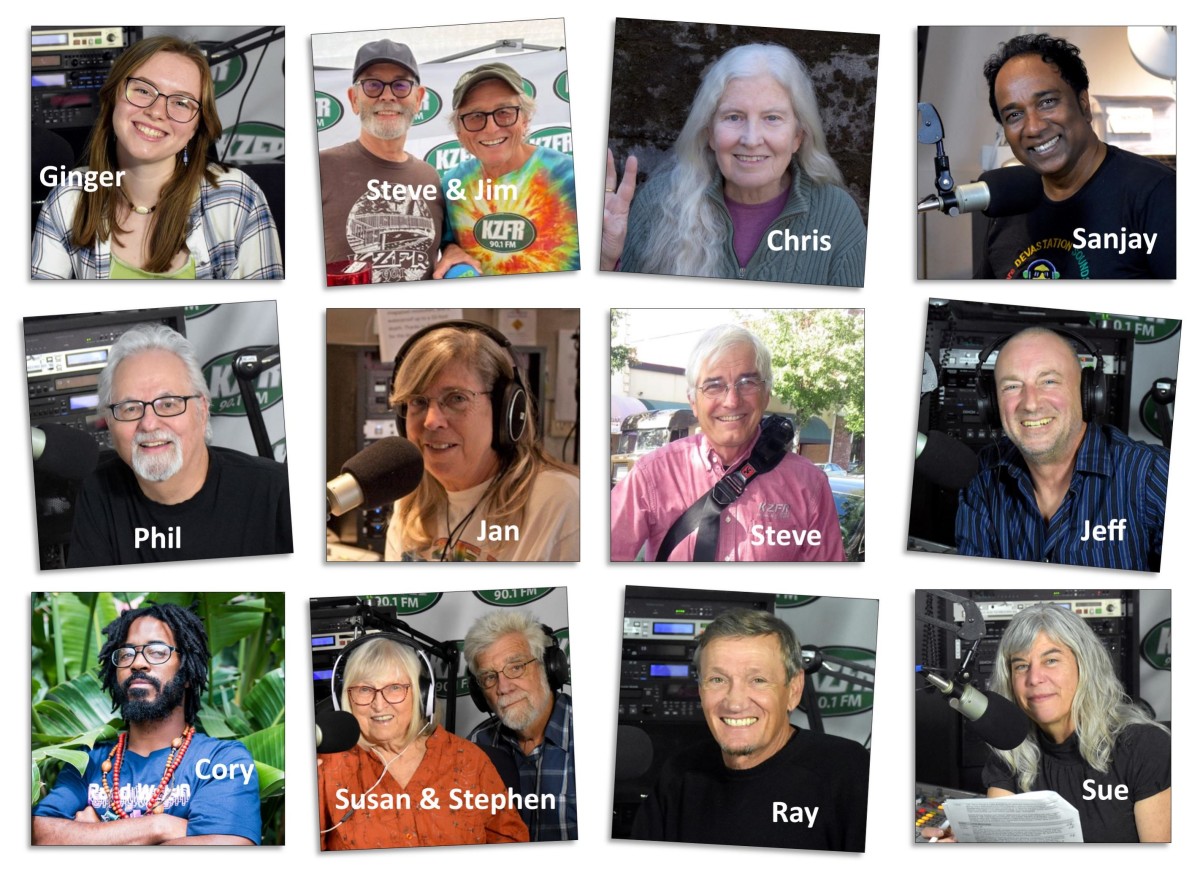 Pictured above are just a few of the approx.100 local community members who volunteer their time and skills to create unique community radio shows for you every day!
Whether you've supported us through your financial contributions, volunteering at the station or at a fundraiser, or by tuning in to our on-air broadcasts, you helped make a difference by supporting arts & culture and community activism in our community.
When you listen to community radio, you make a choice about your priorities, your tastes, and your worldview. Listeners like you can make an impact at your community radio station. Donations from community members and listeners help keep programs like Democracy Now!, Celt Radio, Devastation Sounds, Peace & Social Justice, and Random Pick on the air. We are proud to be listener-supported, people-powered radio for the Sacramento Valley, the Foothills, and Beyond.
Listener support has been essential in KZFR's success over the past 32 years. KZFR is only possible thanks to the ongoing support of music and information lovers like you. If you have already made a financial gift this year, please accept my sincerest appreciation. A gift of any size will help KZFR perform capital improvements, such as a new HVAC system and broadcast operating board, and cover the everyday costs of operating your community radio station.
KZFR is proud to provide services to our community such as train community members in broadcasting, produce our community calendar to promote non-profit events, and provide thought-provoking and enlightening content, at no cost to the public.
You have the power to help your favorite radio programs like Ocean of Rock & Roll, The Real Issue, Playing Dead, Ecotopia, LA Sounds, and more stay on the air for another 32 years. By the time the song you are listening to ends you can make a gift that will help KZFR avoid the stress of budget constraints in providing you the content you love.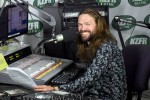 Thank you for your hard work, dedication, and love for community. - Grant Parks, KZFR General Manager

P.S. It costs about $45 for each hour that KZFR is on the air. When you donate $90.10, you're supporting one of your favorite two-hour shows on KZFR! Please, consider giving today!