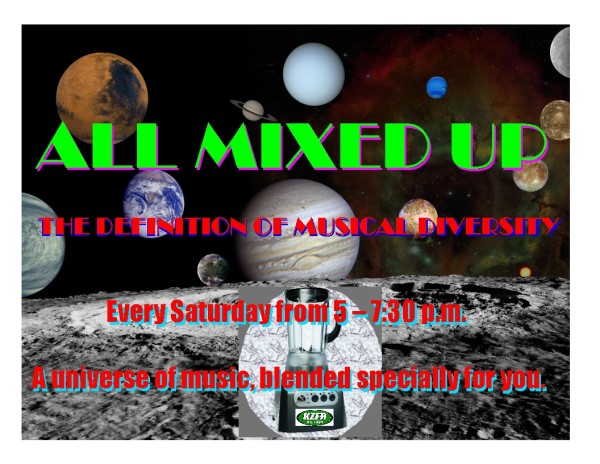 All Mixed Up
All Mixed Up expands the definition of diversity, blending a wider spectrum of music, comedy and commentary than most radio would dare to play.
Tune in every Saturday evening, 5 - 7:30, as the rotating host of programmers, Mark, Danno, Mike and Rafiki, mix up the playlists for your mid-weekend entertainment. Our mixes include (but are not limited to) indie, electronic and R&B, funk, pop and rock, alt-folk, singer-songwriter and blues. Listen in and you'll hear featured artists, musical themes, or free form shows, all programmed by
actual people!
We bring old and new tunes, some familiar, mostly unusual, to provide a soundtrack, cool and hot, for your Saturday evening.
Mark's most recent playlist included Calexico, Oketo, Paloma Faith, Zuchero, Shakey Graves, Phosphorescent and Sarah Vaughan.
Danno likes to include PJ Harvey, Nick Cave, Birds of Chicago, God Is An Astronaut, Diego's Umbrella, Led Zeppelin and Frank Sinatra, as well as comedy bits as a thought-provoking palate cleanser.