KZFR 90.1 FM Community Radio is currently seeking new members to serve on our Board of Directors.
Serving on the board of directors allows you, the listener, the member, and community partner, an opportunity to manage KZFR's trajectory, community outreach and fundraising activities. We are presently seeking candidates with strengths fundraising and non-profit experience. Past board of director experience is also preferred. In keeping with KZFR's mission statement we embrace diversity.
A KZFR board term is a 2-year commitment with monthly meetings on the 2nd Tuesday of the month, as well as planning and participating in community outreach, fundraising activities and accounting.
An application is available by clicking HERE, by calling 895-0706, or visiting the KZFR office at 341 Broadway, Suite #411, Chico during regular business hours.
Applications are due Mon, July 1st and can be submitted to the KZFR office or to [email protected]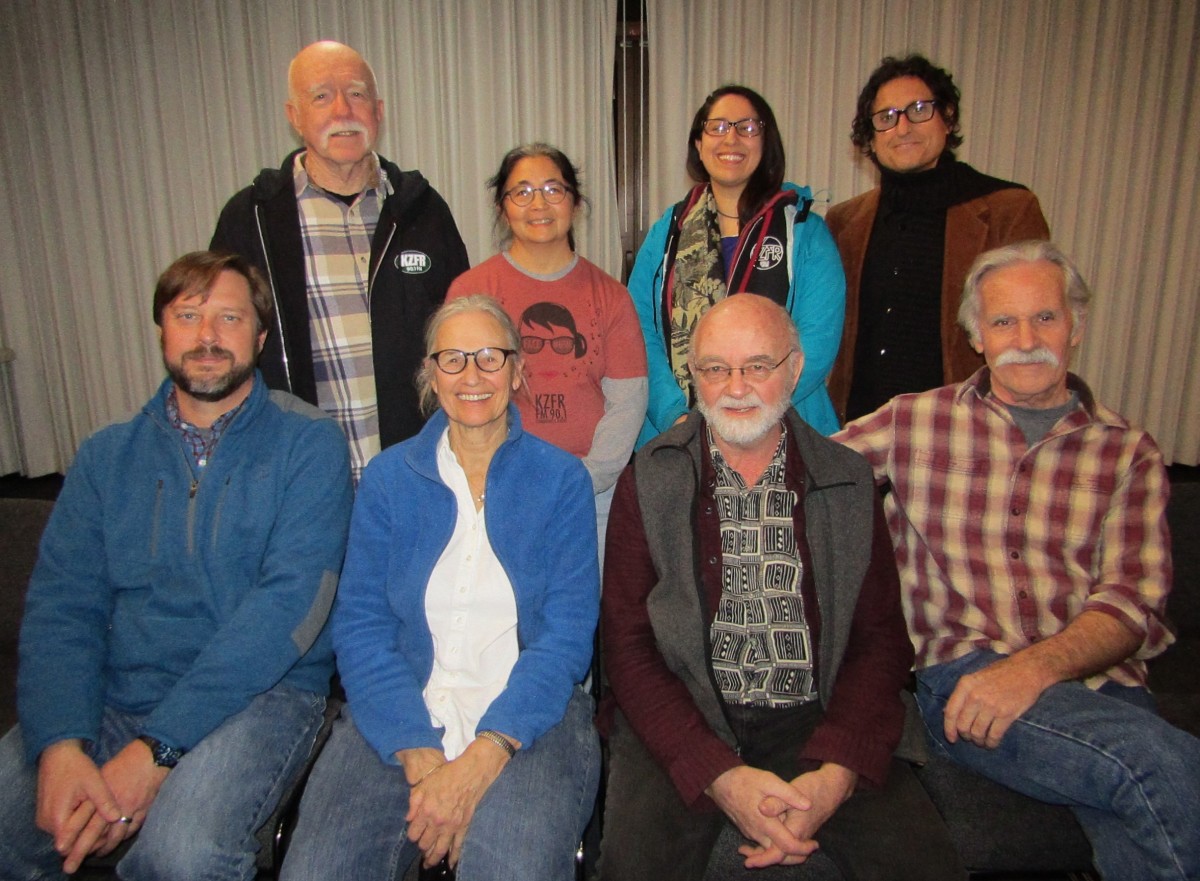 2018/2019 KZFR BOD
Pictured l to r: top row Jim McCollough, Jeannie Trizzino, Mercedes Macias, Robert Jones, front row Rob Davidson, Bobbi Tryon, Paul O'Rouke-Babb and Dan Joseph.
Not pictured Steve O'Bryan, Courtney Farrell, Tom Leonardi and LeAnn Cooley.