We're excited to bring the The Slocan Ramblers to the Chico Women's Club on Jan 21st!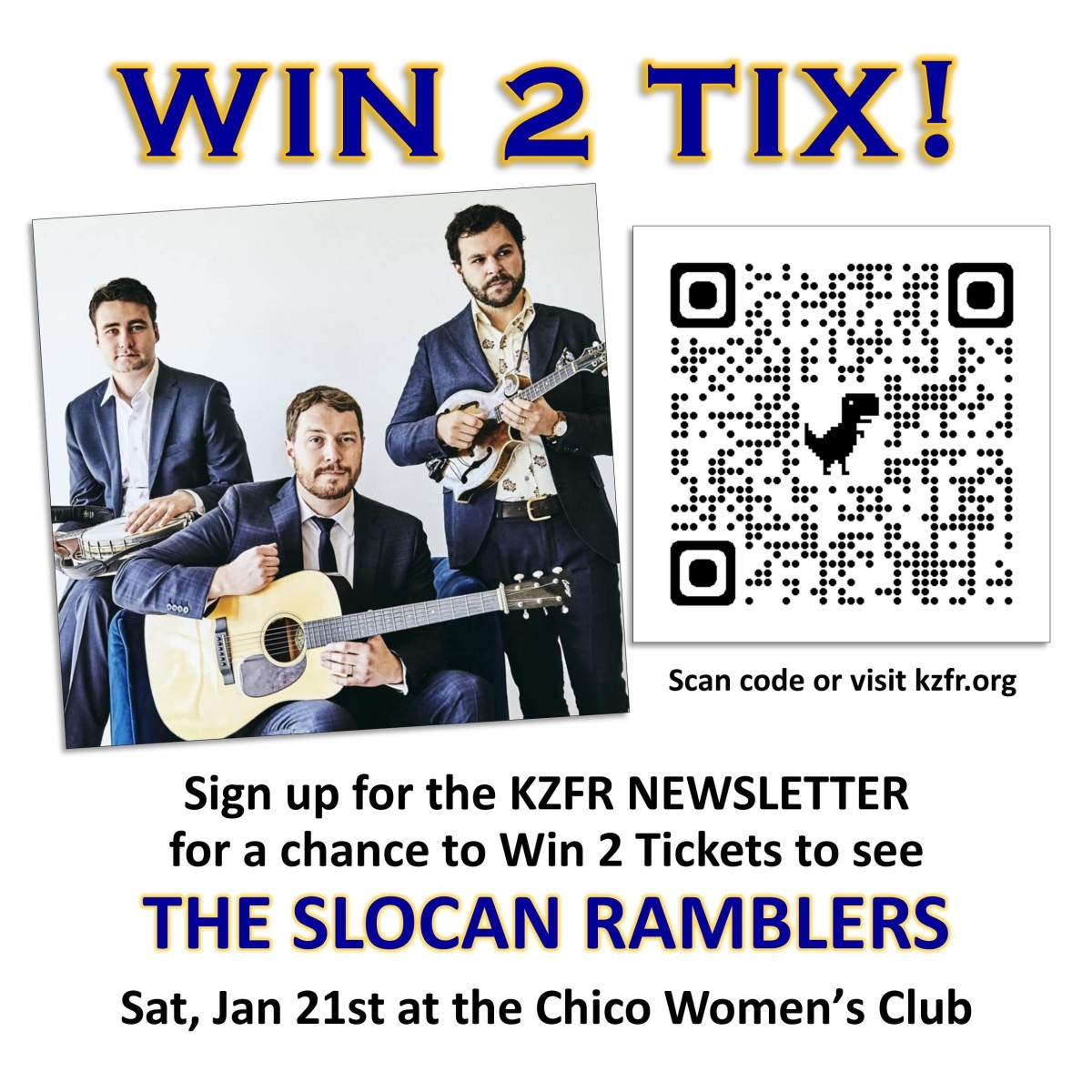 We're so excited that we've decided to giveaway some tickets!
Sign up for our Mighty Zephyr Newsletter & you'll automatically be entered into the drawing to WIN 2 TIX*.
Don't delay! Scan the code or click here to sign up today and then check your email. Good Luck!
*Winner to be announced by 1/20 via email