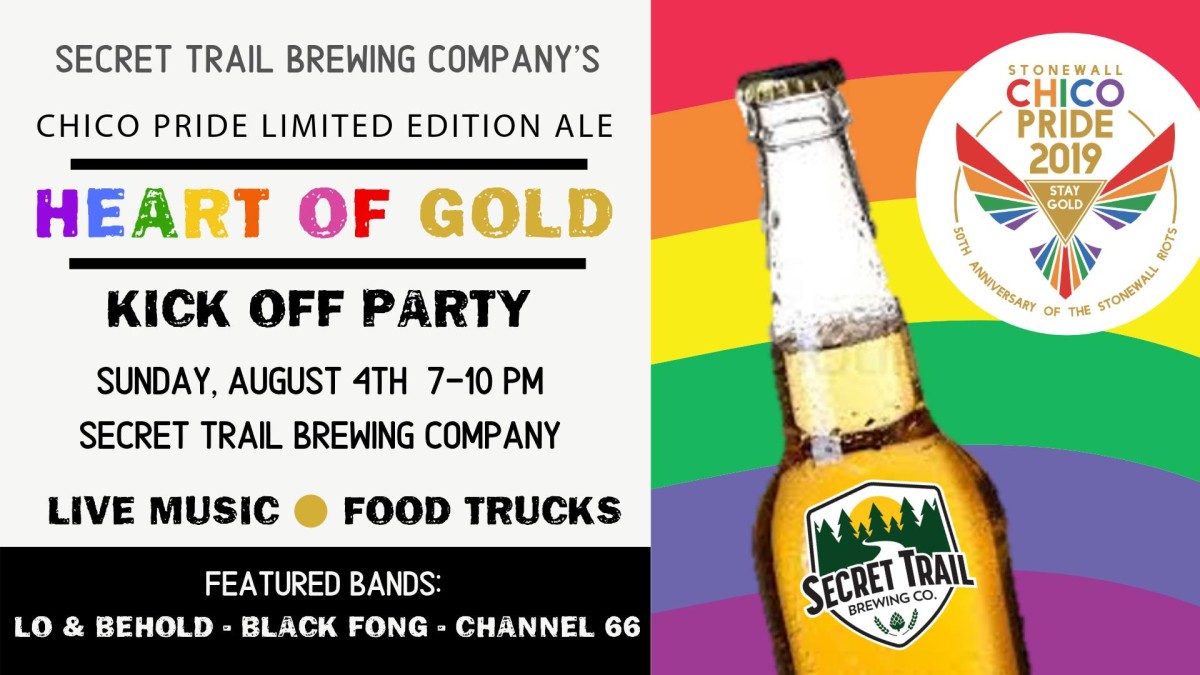 Secret Trail Brewing Company
has teamed up with
Stonewall Chico Pride
to bring you a new scintillating brew-- The Heart of Gold Ale
-- as a benefit to help fund raise for Chico PRIDE Weekend! You're invited to come try it for yourself at the Unveiling Party on August 4 | 7-10 p.m. | $5 at the door | Secret Trail Brewing Co.
Join us for a refreshing summer evening with live music featuring local favorites: Lo & Behold, Black Fong, and Channel 66; Delicious food trucks, Chico PRIDE T-shirts and tickets for sale, and of course-- the unveiling of Secret Trail's new "Heart of Gold" Chico PRIDE Ale!
The theme for Chico PRIDE this year is "Stay Gold," in honor of the 50th (Golden) anniversary of the Stonewall Riots. With this in mind, Secret Trail has crafted a unique flavor edition for every color of the rainbow, to accompany their new golden summer ale.
more event info
Stonewall Alliance is committed to cultivating a safe, open, inclusive environment for all members of the gender and sexual minority (GSM)* and ally community. Stonewall Alliance unites, strengthens, and affirms the community through support, resources, education, advocacy, and celebration.