Funds raised by our Spring 2023 Pledge Drive will help us replace the aging Operating Boards in our main and production studios. This will improve our sound and help limit technical difficulties which will improve your listening experience.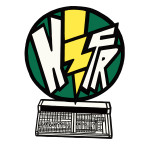 Shirt with the new Operating Board design by !local artist AyeJay
Listener support has been essential in KZFR's success over the past 32 years. Without you, the listener and supporter, KZFR wouldn't be the valued, community resource that it is. KZFR is only possible thanks to the ongoing support of music and information lovers like you.
4 Ways to Pledge: Click the Donate Tab above, Text 'pledgekzfr' to 44321, Venmo us @kzfr901 or give us a call at 530.895.0131

Thank You Gifts!?! Yes, of course!
We've got some great gifts (see pix below) for you to pick from when you pledge your support including the new shirt lighting-bolt design by local artist AyeJay!
Plus tickets to the Spring Jam at the Patrick Ranch, Chico Wildflower, Joan Jett & The Blackhearts, Big Mo & the Full Moon Band at PPAC, Antsy McClain & The Trailer Park Troubadours or even the Harlow's 'Blues & Bourbon' Series!
And cool station swag like the coffee cup, castro cap, tote bag and some amazing northern California music festivals!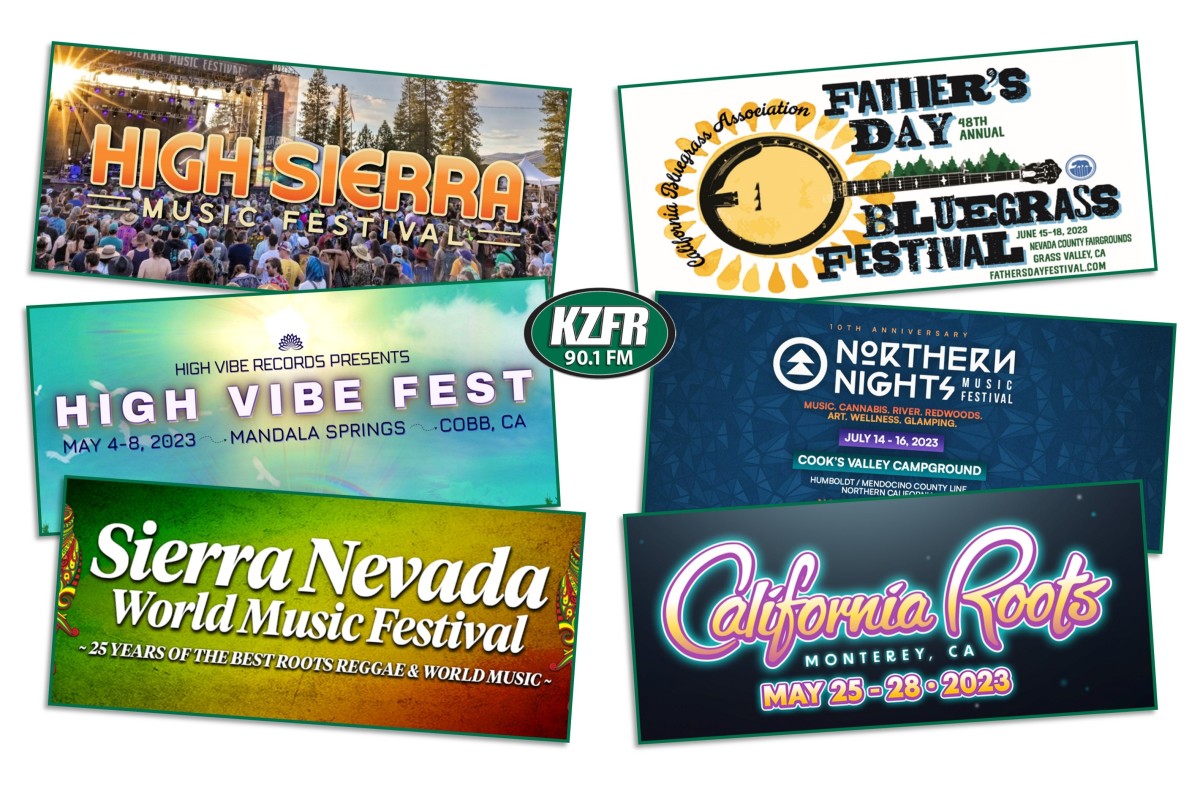 Call us at 530-895.0131 now to ask the phone volunteer about how you can get passes to one of these festivals:
CALIF BLUEGRASS Grass Valley June 15-18 We only have Two GA Passes. Camping included? Yes, includes tent camping or dry RV. www.californiabluegrass.org
CALIROOTS Monterey May 25-28 We only have 2 GA Passes. Camping included? No camping at this event. www.californiarootsfestival.com
HIGH SIERRA Quincy June 29-July 2 We only have 4 GA passes. Camping included? Yes, includes tent camping. www.highsierramusic.com
HIGH VIBES Cobb (Mandala Springs) May 4-8 We only have 2 GA Passes. Camping included? Yes includes tent camping www.highviberecords.com
NORTHERN NIGHTS Mendocino July 14-16 We only have 2 GA passes. Camping included? Yes includes tent camping www.northernnights.org
SIERRA NEVADA MUSIC FEST Mendocino June 16-18 We only have 4 GA passes. Camping ncluded? No sorry not included. www.snwmf.com
4 Ways to Pledge: Click the Donate Tab above, Text 'pledgekzfr' to 44321, Venmo us @kzfr901 or give us a call 530.895.0131