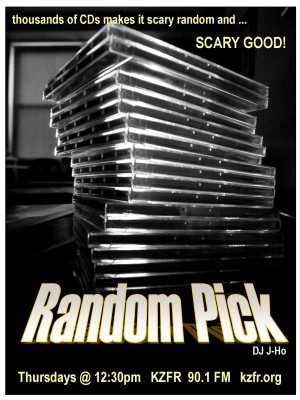 The Random Pick
Join J-Ho every Thursday afternoon for The Random Pick. His show is scary random and it's scary good.
(He's rumored to have more than 10,000 CDs and an even greater number of vinyl albums in his private collection.)
Featured artists include... California Honeydrops, King Sunny Ade and His African Beats, Os Mutantes, Flying Lizards, Mc 900 Ft. Jesus, Human Ottoman, Luscious Jackson, Kruder and Dorfmeister, Pixies, Blind Melon, Led Zeppelin, Yardbirds and more!
Thursdays

,

12:30pm

–

3:00pm