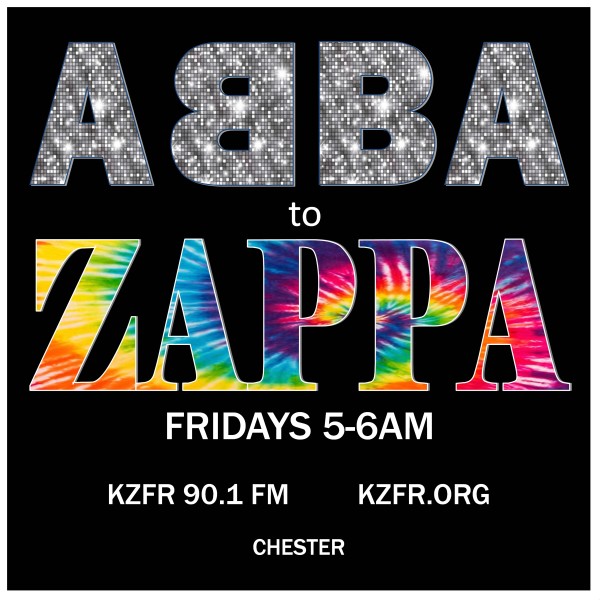 ABBA To Zappa
Wake up early and begin the weekend right. Do You love music? All types of music? Then you are sure to be a fan of ABBA to Zappa!
Let your host, Chester, guide you into the vast expanses of the Zephyr music library to find rare tunes.
There is a chance you might hear your favorite song or other songs you have never heard before!
We Will Rock You! The alphabet will be our light in the wee hours of the Morning.
Please tune in to FM 90.1 on the radio dial, or log in to KZFR.ORG online.
Fridays 5 - 6 AM
ABBA to Zappa!
Every Fridays

,

5:00am

–

6:00am