"As a member of the Program Committee, and more importantly as a KZFR listener, I'm pretty jazzed about three new local news and public affairs programs scheduled to debut next month: North State Give & Take, The Butte Report and Chico News & Review." explains Steve Scarborough, PC member & host of It's Just Jazz
The PC recognized the value and balance these new shows will bring to our programming and worked hard finding space for them in our schedule, but it is the KZFR News Department Committee that deserves credit for creating the momentum behind these exciting new shows.
We are blessed to have so many exceptional non-profit organizations working within our community and they will be the focus of Bobbi Tryon's new show North State Give & Take. An important part of KZFR's mission is to be the media outlet for other local non-profits.
The station has some great national news programs and some very strong local public affairs programs, but it has been a goal of the station since its inception to have local news programming. Sue Hilderbrand's new show The Butte Report is an important first step in what may someday be the KZFR News Department.
Jason Cassidy's new program the Chico News & Review will be a weekly review of news, arts and culture. The kinship between the readers of CNR and the listeners of KZFR makes this an exciting collaboration between two essential voices of the community.
Check out these new shows beginning December 1st.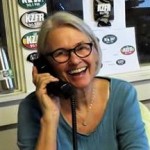 "North State Give & Take" Host Bobbi Tryon - Tuesdays at 6pm
Conversations with local non-profits
"I'll be having interesting conversations with non- profits, community organizations and people doing things in Northern California. I'm hoping to educate the public and learn more about our community." shares new show host Bobbi Tryon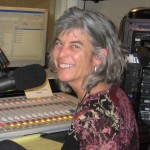 "The Butte Report" Host Sue Hilderbrand - Thursdays at 5pm
Focusing on Butte County government
"Most politically minded Americans focus on national or state politics, paying little attention to what is happening locally. Although covering the White House and Congress is important, what matters to everyday Americans is decided locally. The mission of the Butte Report is to inform Butte County residents about what local governments are deciding, including the Board of Supervisors, various city councils, and even school boards. Tune in weekly and keep an eye on your government!" shares new show host Sue Hilderbrand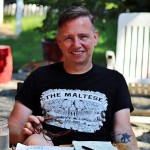 "Chico News & Review" Host Jason Cassidy - Thursdays at 5:30pm
Local news and arts from Chico's community newspaper... on the radio!
"The Chico News & Review has supported dialogue, spotlighted important issues, spoken truth to power and covered the arts in Chico since 1977, and that kind work aligns perfectly with KZFR's mission to enlighten, entertain, inform and educate its listeners. It's perfect collaboration between two community-focused media outlets at time when independent local coverage is more important than ever." shares new show host Jason Cassidy.