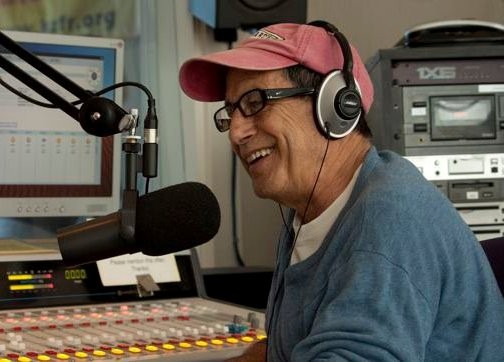 After hosting
Woody & Friends
every Monday morning for almost 25 years, David Guzzetti is retiring from KZFR.
We wish you all the best, David & hope you'll be "celebrating life's twists and turns" in the days ahead. Thank you for all you have done for KZFR & our community!
"I started Woody & Friends more than 25 years ago when I eagerly joined the KZFR family. I was the lone programmer on the show until 2015 when I sought help due to some health concerns. I've had guests on the show often because I love the community connections of KZFR. I praise our staff & volunteers for all their work. My version of W & F is eclectic that includes a lot of traditional political folk songs as well as Americana music in the Woody Guthrie spirit. Thank you so much for the love and support that I have received in the past 25+ years," David shared, "It is one of my life thrills to have done this."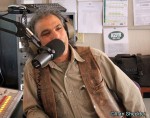 New Woody & Friends Co-Hosts
- We'll miss hearing David's voice on the air but don't worry W&F will continue with Peter Ratner at the mic along with Big T & Bob. "After 15 years I've decided to stop hosting
Not Necessarily Nashville
. It hasn't been an easy decision, as I've enjoyed providing Saturday afternoon music to the community, as well as presenting live music and a forum for community members to inform the radio audience about upcoming events. I've loved working with my KZFR family and will continue to contribute to the station in a reduced capacity by co-hostin
Woody and Friends
with Big T & Bob Littell. I want to send out big thanks to all of you who have expressed your love and appreciation for my humble radio show."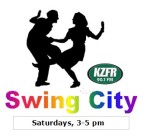 New Saturday Show "Swing City" Debuts 9/12
- "My new Saturday show will feature music from the Big Band Era of the '30s, '40s & '50s." explains host Stephen Tchudi. "I'll share classics from the Swing Band Era & provide historical info (even gossip) about the music and musicians. This was a time of jumpin', jivin', and wailin' with tunes and performances that are still entertaining to people of all ages. Tune in Sat 3-5pm, in the time slot that has been filled so well by Not Necessarily Nashville. Thank You Peter!"