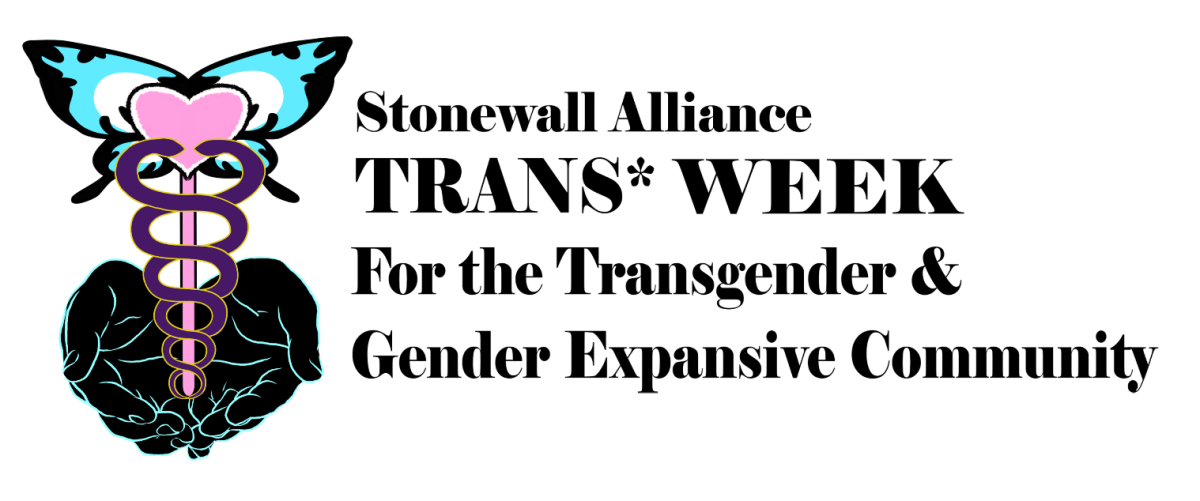 Trans* Week Art Show:
Expressions of Resilience
MARCH 28-31, 2019 ARTIST SUBMISSION DEADLINE MARCH 20TH
MONCA (Museum of Northern California Art)
Stonewall's annual Trans* Week Art Show provides opportunities for creative expressions that support and promote the experiences of transgender, 2-Spirit, nonbinary and gender non-conforming people, bringing visibility to the community. First-person perspectives on the trans* experience are sought, as well as all art by or about trans* people and their lives, struggles, and accomplishments and contributions. All forms of art are welcome including wall hangings, sculpture, music, dance, craft, poetry, spoken word, led workshops, or others. There is no cost to enter up to 4 pieces.
Visit stonewallchico.org/transweek for additional info and Art Submission forms.
The Stonewall Alliance Center offers a range of services to help connect people with their community and the surrounding areas. We serve to unite and strengthen individuals and the community. Volunteers and staff provide information on activities and events and offer referrals for services. We are open, safe, and inclusive for all people. We are an active resource for the LGBT*QI community which provides information, advocacy, referrals, and support to all people.