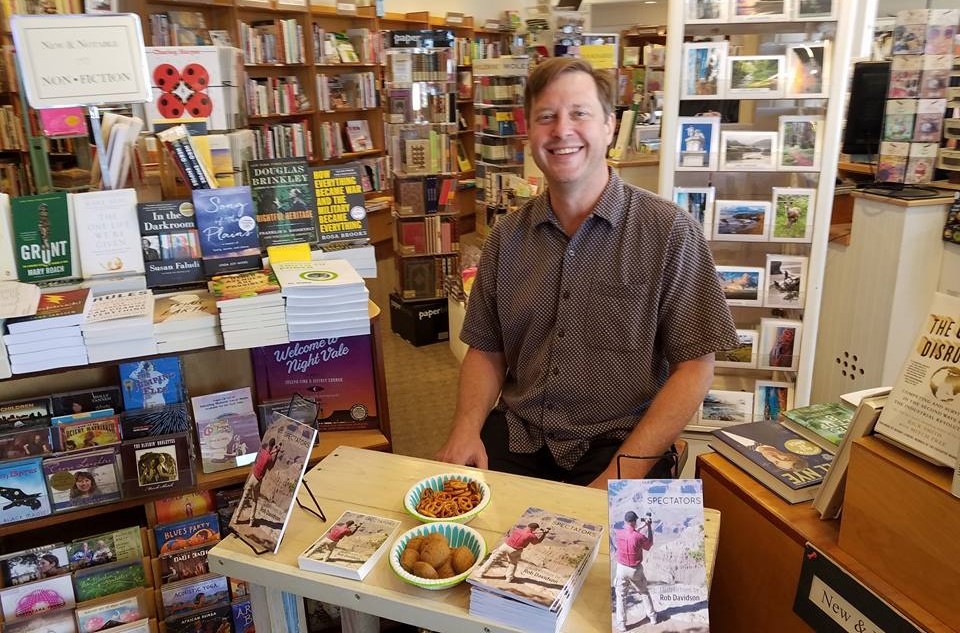 CSUC Professor and KZFR Programmer Rob Davidson's book "Spectators: Flash Fictions" has been nominated for Pulitzer Prize.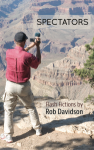 "Spectators: Flash Fictions" (Five Oaks Press) is a collection of short meditations, some somber, some flirtatious. The book invites reading and re-reading and each time the reader will see something new. In a way, that's the point. Patton's photograph of a man taking pictures of the Grand Canyon inspires a mordant observation: "He will not remember the canyon. He will not remember the smell of sage, or the breeze, just slightly cool, wafting up from the riverbed…. He will remember taking multiple shots from different angles…. He shoots again and again, and with each new image he builds another, different canyon, thereby justifying the existence of the first. We are only the stories we tell ourselves."
- Dan Barnett, Book Columnist Chico Enterprise Record
read more
Davidson is a long term KZFR Community Radio volunteer programmer and host of Sunday Papers which covers a thoughtful mix of folk, alt-country, classic rock, and the latest indie and alternative music every other weekend.
Everyone at KZFR is proud of you Rob. Congratulations!