The mission of Stonewall Chico Pride Weekend is to strengthen and unite the LGBTQ+ community and allies through public events, social gatherings, and educational opportunities. The Weekend seeks to improve the lives of everyone by increasing visibility of LGBTQ+ people and making the North State community a safer place for all.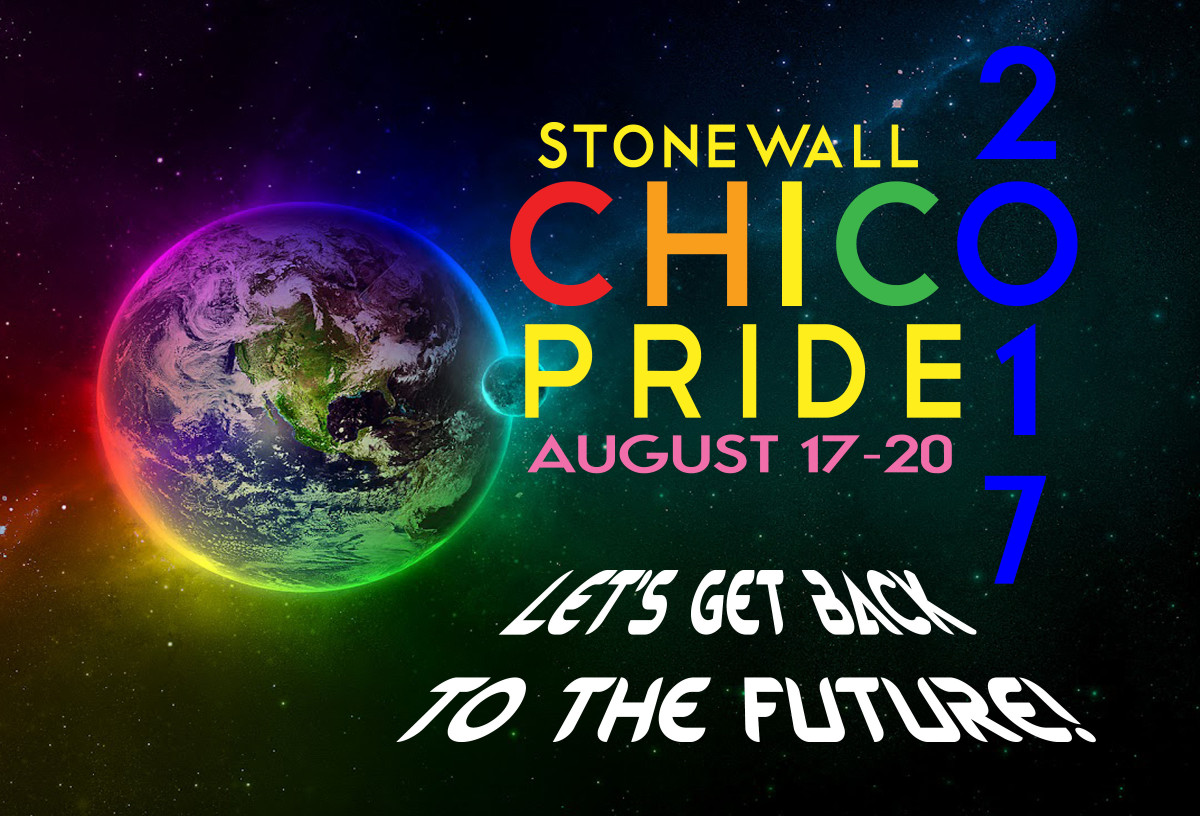 This year's theme is "Let's Get Back to the Future"
with intent to recognize the state of our current political climate and respond accordingly to the needs of our community in moving forward. The Chico Pride Planning Committee will plan with the understanding that LGBTQIA+ rights are human rights regardless of one's race, ethnicity, disability, religion, immigration or documentation status, sexual identity, gender identity, gender expression, age, or economic status.
PRIDE 2017 EVENTS
August 18th PRIDE Teen Dance (ages 13-17) @ Trinity United Methodist Church
August 18th PRIDE Variety Show (18+) @ Chico Women's Club
August 19th Chico PRIDE Festival @ Chico Downtown Plaza
August 19th PRIDE Beer Garden & Live Entertainment @ Chico Women's Club
August 19th PRIDE Dance (18+) @ Chico Women's Club
August 20th PRIDE Community Brunch @ Lower Bidwell Park
The planning committee will work to practice proactive listening and acknowledge our intersecting privileges, paying special attention to how those privileges affect our work. We will stand together and recognize that centering and listening to the most marginalized among us is standing with all of us.
More info on the Chico Pride Facebook page and at www.stonewallchicopride.com